Break out the confetti! Getting Great Place to Work-Certified™ is more than just badges and bragging rights. You are part of a company that puts its people first.
This milestone is your chance to celebrate your employees, join a global community of exceptional companies and put your company name on the map of desirable workplaces.
Many companies ask us: "How can we use our Certification throughout the year, not just the initial announcement?"
Here are some fun ways we have seen other workplaces spread the love all year:
1. Blog about it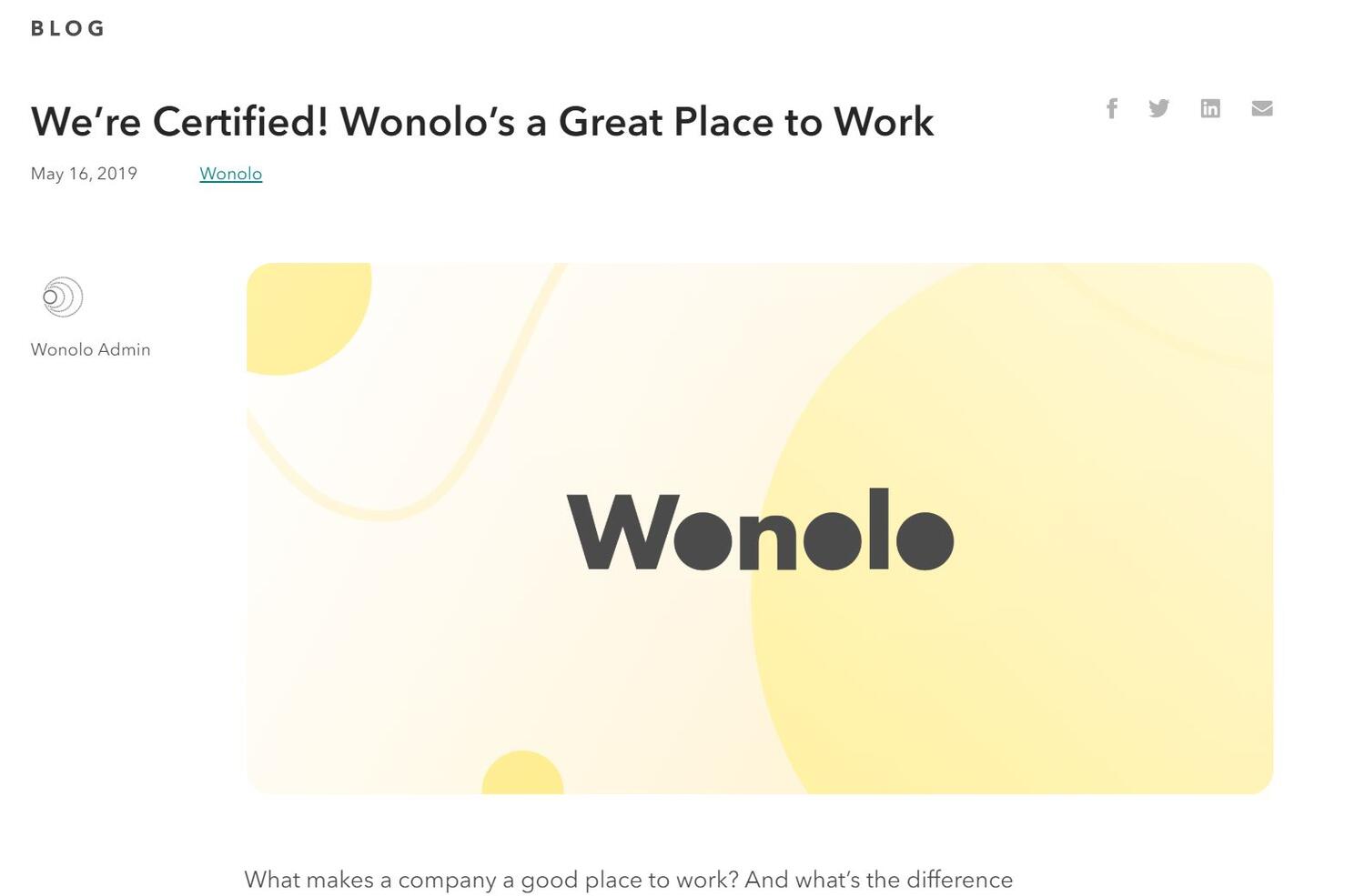 Share your Certified status on your company blog and explain what getting Certified means to you. This is your chance to toot your own horn a little and spell out exactly what it means to join the Certified club.
2. Throw a virtual party
Even though you may not be back in the office yet, there are lots of creative ways to celebrate from home. Host a virtual party with music, games and share employee shout-outs. (Bonus points for picking a theme and coordinating Zoom backgrounds!)
3. Treat your team to lunch or happy hour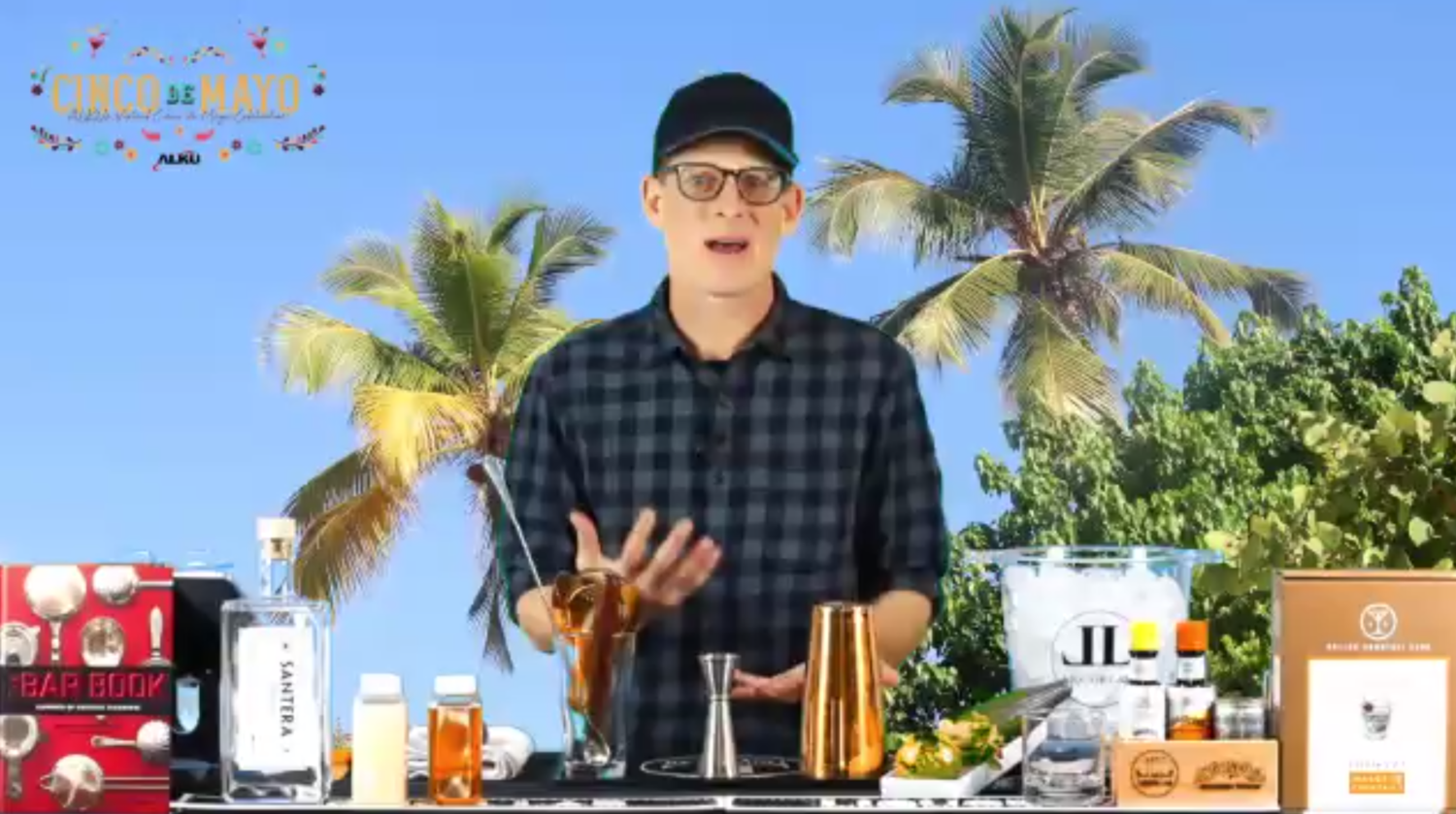 Photo: Certified company ALKU celebrated their employees with a virtual cocktail making class.
Show your people that your care by pausing work for a free lunch or happy hour. Salt-rimmed margarita? Yes, please.
4. Spread the word on social media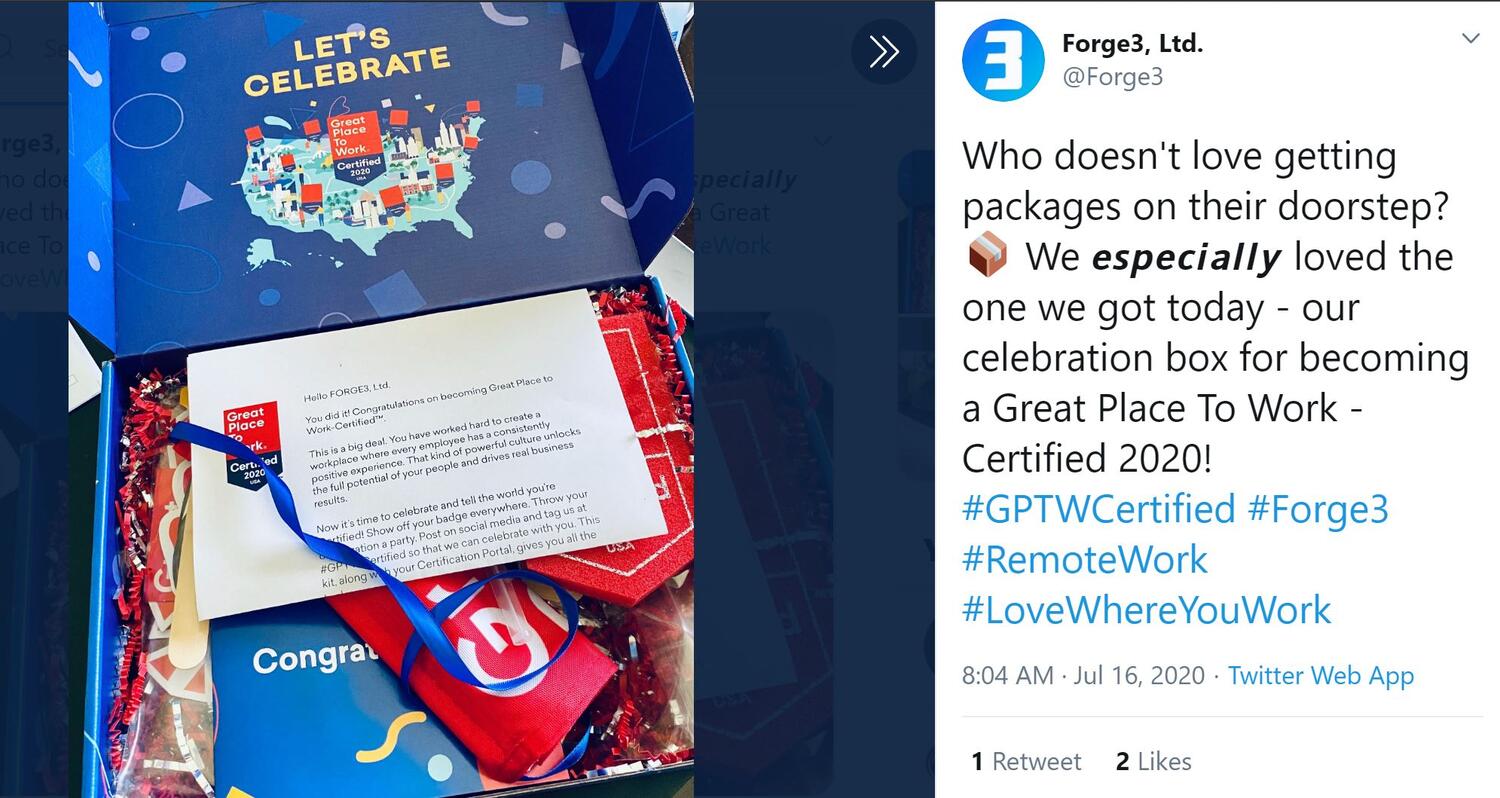 Give your Twitter followers a behind-the-scenes look at your company celebration. Add photos of your office party to your Instagram Story. Make a nifty video for Facebook. Sign your posts with #GPTWcertified to join the national conversation. Offer a $1 donation to a charity for every employee who posts about being Certified on their social media.
5. Acknowledge your people
Noticed someone making the workday a little brighter for their coworkers? Use this day as an opportunity to recognize employees across your company for helping create a great workplace. Tributes from managers are flattering, but peer recognition is even better.
Organizing a Secret Santa-style matching system invites employees to think thoughtfully about how they recognize their colleague. One-to-one appreciation also gives every employee time in the limelight.
6. Help your people give back
With everything happening in the world, now is the opportune time to help others. Support employees' benevolent streak by matching donations to charitable causes of their choice.
7. Reward your customers, too
Pay the love forward to your clients or customers. Show them how important employee happiness is to you by giving away freebies or discounts on the day you become Certified or Certification Nation Day. Run a hospitality business? Give everyone a free latte!
Looking for more ideas on how to celebrate? Ask your team! In the spirit of inclusive culture, the celebration will be best when everyone builds the party together!
Have an opportunity to celebrate with your company by being Great Place to Work-Certified™ .
Raven Tolbert is a Marketing Specialist at Great Place to Work®. When she's not amplifying our message through our social media channels, she's enjoying being a dog mom, cooking elaborate Pinterest recipes, and perfecting her self-care routine.